Axon X Factor Team
AXON is God-blessed to have some of the most talented people working in the IT industry today. Every web consulting house says that but in our case, it is true!

We are made up of different individuals from different backgrounds - yet we are one strong TEAM with a common GOAL - This is the secret of our tremendous success.

The AXON family also extends beyond the people listed here as we work with an extensive range of independent specialists who bring added depth and breadth to the IT solutions and services we offer.



Amit Kumar founded AXON in 2002 and is our Chief Executive Officer cum Business Consultant. Equipped with invaluable people skills and X factor, he truly transforms technology into solutions - making our life a little easier. He is very DIRECT on his views and never AFRAID to speak his mind.

Having provided SOS calls to many clients who have faced nightmares facing IT related problems with outsourcing / vendors / freelancers / suppliers / webhost..etc, he plans to start an non-profit organization to form a circle of qualified IT company - a circle which understands IT business processes and able to apply the respective technologies which are cost effective and scalable.

Currently, he's living his passion as a very much sought after prominent speaker for internationally renowned events. He has been featured along with the likes of Robert Pante, Brian Huntley, Deborah Torres Patel and many more. Amit Kumar has 18 years under his belt in the IT industry and he's proud to share his knowledge during his classes and project.

He is never in good books with many vendors and providers as he DEMAND immediate solutions/answers even in wee hours as he strongly believe it is an obligation from any vendor to service the client, time is not the barrier.

An avid pool player, he's utilizing his 'logic' skills fully to knock off hustlers in bars all over Asia as he travels almost weekly.
---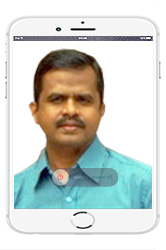 Elam nicknamed as Joomlam due to his vast intensive experience in PHP and Joomla. A leading core member of Axon Development Team with over 15years of experience under his Golden belt.

A True Master at Work.

---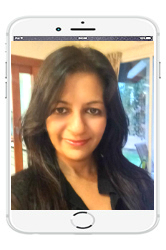 Shalini Shroff
General Manager
Shalini plays a vital role in managing daily operations and business activities.

Graduated from the University of London with MSc in Economics, she contributes is more ways than one - from Administration, HR to Finance. She is dedicated and highly adaptable to an ever changing IT environment.
---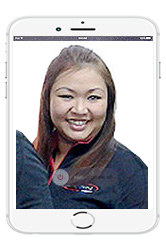 IDA Moklas
Office Manager
Ida is AXON's longest serving staff - more than a decade. She is the main backbone of the entire operations.

A TRUE loyal and dedicated staff who always puts the company ahead of anything else.

During her spare time, she entertain us with her witty humour.

---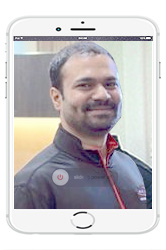 Fayaz Anwardeen
Systems Manager (WEB/ICT)
Fayaz joined Axon Team 6 years ago - very instrumental in transforming how projects should be managed. A cut above the rest.

Graduated in Canada, he brings to the table, the new generation concepts of project management and website development, adds value to our X factor services of Axon. A True master of Office 365 and Google G Suite.

Potential Candidate to run the entity given sufficient professional guidence and exposure.
---
---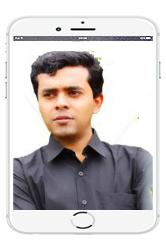 Deen - A vetran with 20 yrs running his own Computer shop business have join force with Axon ICT Team to assist on On-site and Remote Support Tasks

With his pure dedication to work and willing to take on chanllenges thrown at him, Deen is slowing but surely establishing himself to be a key member of the Team.

---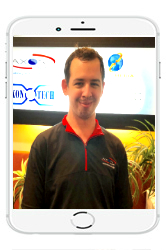 Scott Daley
IT Support Executive (ICT)
Scott - New member of Axon ICT Team to assist on On-site and Remote Support Tasks

Graduated in Australia, Scott works closely with Fayaz to provide comprehensive IT support services.
A good listener and very analytical in working around cloud based solutions.
---
Debraj Rakshit
Chief Designer

Debraj - A man with eye for details. A True designer with a touch of class.

Not often you get the client approval at first go, He always manage to read client minds easily,
Some of his killer design works:
One Galle Condo (Q3'2018) - Draft
David Lim: davidlimspeaks.com
Sten Born - sterborn.nl
Chris - charispro.com

---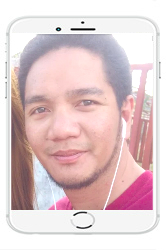 Rico Magsino
Axon Philippines IT Support
Rico - A Vertran Engineer with over 6 years experience, he looks after our 1st Level IT and Network Support in Axon Philippines operations. www.axon.com.ph
---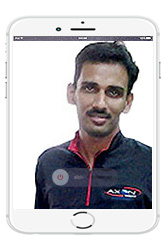 Robin Varghese
Project Manager
Robin Varghese known as Robin joined the force at the end of 2012. With his never say die attitude, he have gained the trust of all staffs and clients within a short period of time.
Robin takes charge of all condo related projects and support tickets working under Sankar's Management.

Master of Computer Applications graduate, posses a vital work ethics which will elevate him through the ranks.
---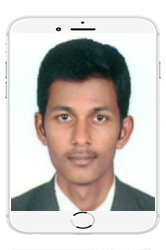 Karthi A
Lead Programmer - Webmaster / Support Desk
Karthi is part of new business unit to look after Support tickets and website debugging tasks.

Graduaded in Rajalakshmi Institute of Technology, his technical knowledge on Codeigniter, Bootstrap, PHP, C++, HTML5, CSS3, MYSQL, Jquery and AJAX - makes even the experienced webmasters run for their money.
---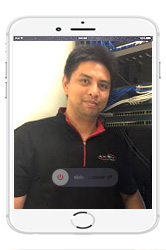 Junnie Dizon
System Support Engineer (ICT)
Junnie - a man with a mission and most importanly the passion to look after all aspects of IT support / IT maintenance Clients.

With his dedication to work, Junnie has establish himself as a player in this trade within the span of 2 years plus.

He has acquired beyond technical knowledge... the LOGICAL and ANALYTICAL skills of troubleshooting any computer, network or PC problems thats is thrown at him.
He has exceeded the total number of hampers any Axon staff has ever receive in single year from our clients.

Catch him around town when you spot his AXON Support vehicle.
---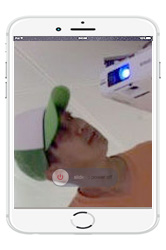 Zahiri M. Hassan
Chief - TaliaMagic
Zahiri - a vetran in IT for close to 2 decades in the areas of IT Support, Network and System Integration have join forces with Axon Tech in 2015.

The Synergy is due to our X factor IT support services which is shared by Zahiri. The Future seems bright for Axon Tech.
---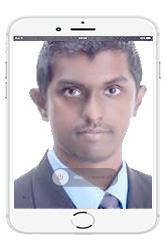 Prem Kumar
Head, Business Development – Axon Management Solutions
Prem - Join forces with Axon Group to provide comprehensive IT solutions.
The Synergy is due to our X factor and Consultative approve to IT solutions - possible merger around the corner
---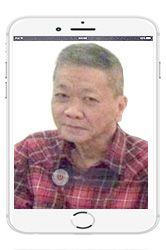 Michael Lim Hock Ann, one of our senior member and a personal friend of Amit Kumar. A professional artist by nature, son of famous Singapore based artist have join force with AXON to extended automated solutions to Art galleries island wide. Playing a part of Business Development Manager, he illustrates the need for IT in Art Galleries. Having automated over 20 Art Galleries...he plans to work on a online Art portal.

Old is Gold and we can't take away anything from Michael. A strong believer of technology and still going strong. He believes it is never to late to turn and never to old to learn.

In his spare time, he sings his heart out a local Karaoke - the 50's 60's and 70's hits.


---
[ Return to Top ]
---